When my mom asked me why I was leaving San Jose so early, I responded that I was cold and bored being at home. Though she offered for me to sleep in the office, closer to the central heating, what I meant was that the suburb lacked the culture that I find so fulfilling in Los Angeles.

Upon returning to Los Angeles I was invited to DiscoStan - Music from Beirut to Bangkok via Bombay which include the following:

Retro-glam Bollywood tracks
Turkish funk and disco
Bhangra bass
Gypsy boogaloo
Arabic shaabi and dabke
Balkan bangers
...and much more Eastward funk and style.



Dedicated to the collective history and experience of Iranians across generational and geographic borders. http://www.btaarof.com/


This is my new home. I danced to a middle eastern version of Michael Jackson, shook my hips and made friends with explorers. Folks were friendly, we played guess the Asian with the bouncer. He guessed that we were Thai, Cambodian and Mexican... the answer: Vietnamese, Indonesian and Filipino.
I love when people visit so that we can take them to places like these- Mony, Tim, Diana, Sandy, Johnny, Jen, John... of course all of them at the same time piling into our old victorian house built in the 1800's. Some in awe our unique space, others
disgusted
by the Frat vibe only to clean for us or get a hotel.
Either way
, you are welcome to stay.
I created a list for Jen. On Saturday I will hand her spare keys and wish her luck with the overwhelming options I provided her below since I will be at Christine's funeral. I was quite impressed and thought it be a waste not to blog the email I sent her.
Below are a couple ideas and I must say I am freaking impressed with myself. I made this list for you! ;) All these things are yelp-able.
Echo Park Exploration (best options for white folks and hipster asians)
- Mohawk Bend : Old gutted out theatre, high ceiling, brick. 80 international beers on tap, Tapas, vegetarian options
- Gold's Room : tiny florescent bar with free taco with Tequila
- Masa : Deep Dish pizza, amazing Bread pudding
- El Prado : cute romantic slim bar
- Short Stop : off beat dance, no cover, pool table, hipsters, eclectic music, cheap drinks, photobooth
- The Echo : Funky soul night - they play soul train on a big screen, imitate the dance moves, get funky $5 cover
KTOWN (Best option for gluttony, sitting, drinking, talking)
- Backdoor Pub / Heu / Gaam : Korean food all night , you'll feel like you're in Korea - wood, graffiti, skewers, shared stew, fried chicken, Soju ALL night - slutty asian girls, douche-y g-dragrons
- SanYa / Road to Seuol - $10-$16 all you can eat Korean BBQ, you will smell like meat, but very LA because KBBQ is ~29 everywhere else in the world
- Followed by Boba at I<3boba div="div">3boba>
Little Tokyo (best option for Japanese Fanatics)
- Great area to walk around - think lanterns
- Sushi Enya : Monster Rolls
- Chin-ma-ya : my favorite pork ramen with thick al dente noodles
- Wurstkuche : exotic sausages with awesome cafetaria-like pub. Think snake and rabbit meat - "very LA"
- Karaoke Lounge : private room
Thai Town (best option for must have Thai)
Akbar (best option for against-the-grainers)
- Middle eastern themed gay bar
- Random music, like 80's music you don't know, electronic music you don't know and one dubstep song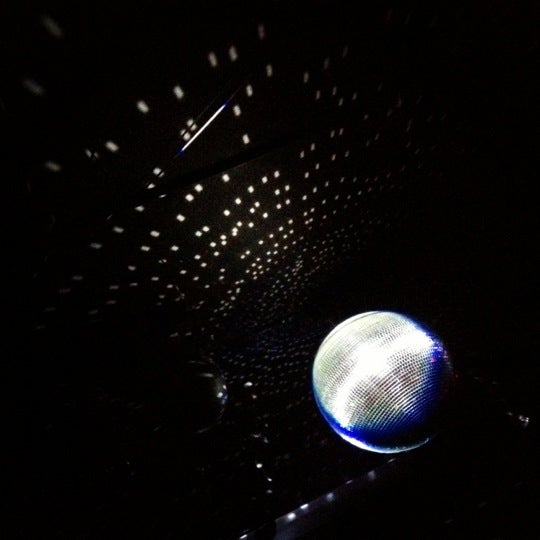 Explore Bunker Hill during the day (lots to see, history, walkable)
- The shortest railroad for 50 cents
Explore Griffith Observatory during the day (nature fanatics!)
Explore Sunset Junction (cute stores, coffee and random celebs)
- Boutiques to your heart's desire
Explore Mid-Wilshire (shopping and museum lovers)
- The Grove : major retailers, but along cobble stone
- The "Farmers" Market - it's a faux-market, but it has tons of different food in outdoor food court style consumption - recommend brazilian place
- LACMA - some parts are free, see the tar pits
LATE NIGHT - Like 2AM munches
- BCD Tofu House - for Korean Spicy Tofu Soup
- Taco Zone Truck - for the best quesidilla w/ LOTS of different meats
- JJs - a bit far, but Hong Kong Cafe with amazing Turnip cake
- Hodori - for Korean foods like noodles, meat, dumplings
For breakfast - check out Brooklyn Bagel Factory before you go to Disneyland - it's down the street - bagels are fluffy. They don't toast, but they have cream cheese and lox and its quick and local!
Also for breakfast if you have 15 more minutes check out:
Gigi's Cafe - Cube/El Salvadorian Bakery: Huervos Rancheros, Cuban Burger, amazing Tamales, guava cheese rolls
LA has everything (except Halal Carts and hurricanes). Let me know if there was something specific you were looking for!
I've also started a list on FourSquare that includes a lot more: Where I would take guests